Exclusive process
Sorting Original NAND Flash with low Bit Error Rate
A large number of low-cost SSDs on the market adopt the good die or used Nand flash, these Nand flash with high Bit Error Rate are in low reliability. The SSD controller manufacturers often follow the specification of original NAND Flash to design ECC capability, therefore, for those Nand Flash with very high bit error rate, it's hard for ECC to complete the error correction beyond the design index, so SSD failure is inevitable. However, such failure usually occurs in three months, half a year or even one year, causing huge losses to the clients.
Only original NAND Flash will be used in Renice SSDs, and all of them will be analyzed and tested with Renice NFA1000 (NAND Flash Tester) before SMT. To ensure the chips on Renice SSD are with maximum P/E Cycles and lowest Bit Error Rate.
Read more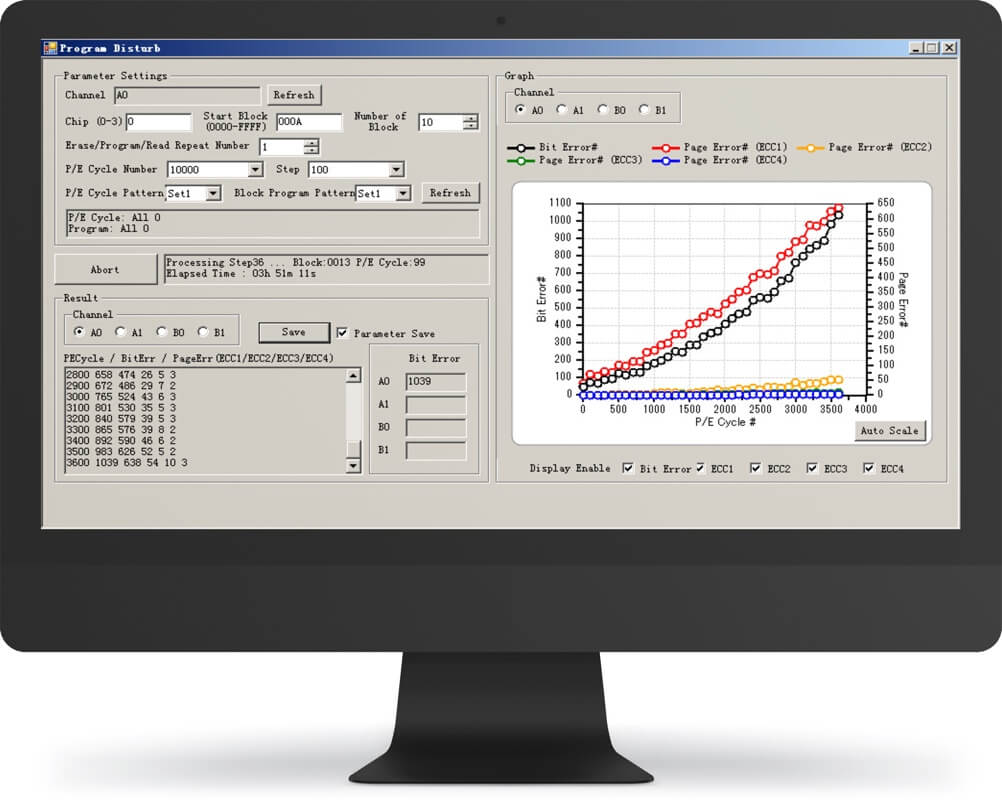 * All original NAND flash are tested and sorted by Storlead's own NAND Flash Tester, then select the NAND with the lowest BER.