On May 20th, 2019, China Central Television-CCTV Column conducted an interview and filed filming of our company, carried on the omni-directional propaganda of StorLead which was selected China National Brand Revitalization Project. It represents the brand StorLead is highly regarded and recognized by all sectors of society, and indicates StorLead will enter a new stage of rapid development, create new technology research and innovation.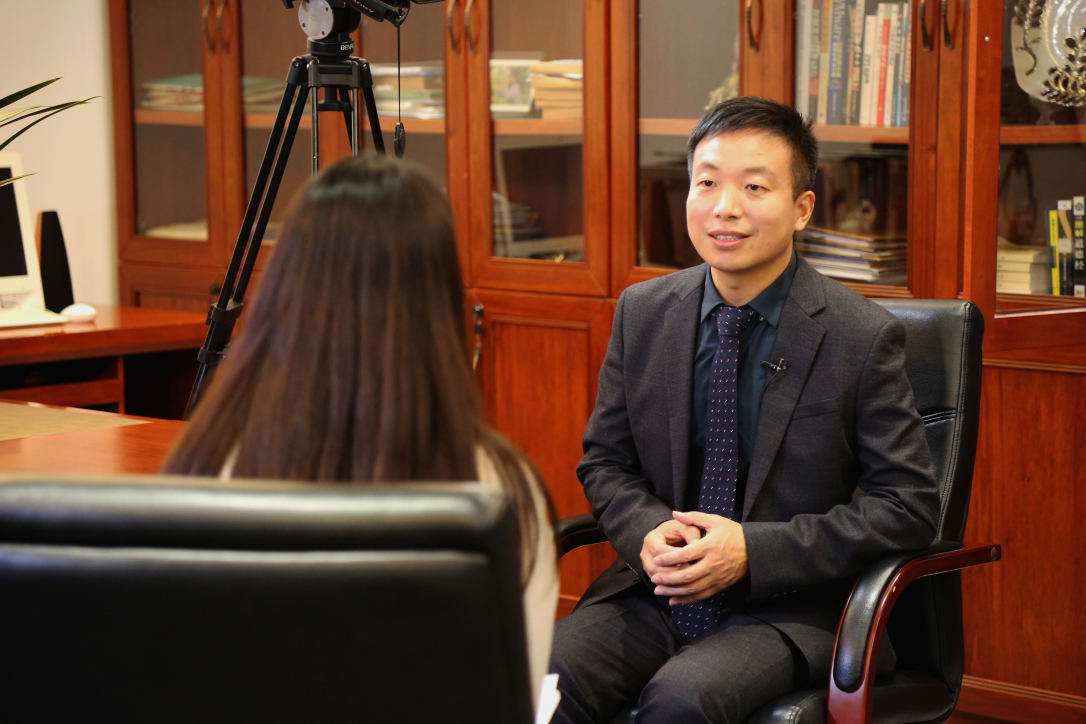 (Renice CEO Mr. YiBing Chu was interviewed)
Experienced in the strong corporate culture, CCTV Column deeply felt the diligent research and exploration attitude of StorLead people under the leadship of StorLead founder Mr. Yibing Chu and advancing with the times of business mentality. Through a recording on the honors, patents and qualifications achieved by StorLead along the way, and interviewing with Mr. Zeng Zheng- StorLead's Angel Investor Qifu Capital Partner, Professor Wang YI- Academy of Computer and Software, Shenzhen University, the Column has a better understanding of the company's strength and is very optimistic about the future development.
During the full day of program recording, CCTV Column witnessed the daily work of Storlead people, also interviewed people in-depth from Production Department, Business Department, R&D Department and Marketing Department.
China National Brand Revitalization Project is aimed at exploring national brand, learning the entrepreneurial experience and brand building of successful entrepreneurs and brand founders, to promote the construction of commercial credit system and corporate trustworthy business, to help more enterprises in China to move towards the brand development and enhance the image of brand integrity.
The founder of StorLead Mr. Yibing Chu said in the interview: StorLead is dedicated ourselves to providing systems service for computing, storage solutions, data encryption and security in China's military industry. Secondly, StorLead insists on independent research to achieve technology self-control, keeps a leading figure in industry on technique innovation, high-tech development and service. At last, StorLead is always committed to promoting frontier theoretical exploration and scientific research contributions from the perspective of global and human civilization progress, with the great wish to become an ecological contributor to various industries in key fields.
Further introduced by Mr. Yibing Chu: in addition to achieve independent research and development on SSD Controller and high reliable Solid-state Drive, StorLead also launched the first NAND Flash Tester in China, and proudly participated in establishing National Standard of Test Method of Solid-state Drive technology GB/ T36355-201. In the meantime, StorLead will continue to take the national responsibilities, speed up the development process of completely independent and controllable, actively response to country's development strategy of "Military-Civilian Integration", gradually transform the advanced technologies used in military industry into commercial market, help on promoting the overall improvement of China's science and technology level.
The CCTV large dialogue program aims to explain the innovative brand concept and promote the rapid publicity of China's integrity brand through the dialogue with successful entrepreneurs and brand founders. The invitation and filming of CCTV column group is highly affirmation and encourage for the brand value of StorLead, development concept and achievement in recent years, also it inspires StorLead people to devote themselves to work hard on the construction of country's information security.